In Review: Blowjob bars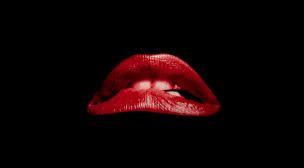 Besides having a lot girls Pattaya has a shitload of bars. Gay bars, Ladyboy bars, beer bars, go-go bars, short time bars, hostess bars, coyote bars, table dancing bars, show bars and of course blowjob bars.
Since I'm talking about Blowjob bars today, I believe we can divide these into four sub categories of bar.
Classic style
– This is the type I heard most about before coming to Thailand. Stool/Bar format with the girl under the table going to work. These appear to be mostly situated around Soi Post office. The Pumpstation is the only one I have frequented in this area. And while the customer service was excellent, the venue/comfort left somewhat to be desired. There is also the price which I find a little steep 350b to the bar for the pleasure off sitting on a stool and 500b to the employee. Though you do have the bonus of a free XXX movie showing incase you're a little insensitive after 10 Singha's.
450b will buy you a room for a while, but bare in mind 500b only buys you 30mins.
Easy style
– These are a more relaxed atmosphere and have fairly comfortable, cheap leather couches which you can sit on while drinking a refreshing Heiniken. These are mostly located on Soi 6 towards the Second road end. So far there are three I know of, My Friend you Bar, Lick Bar and King Kong. I'm sure for the right price all bars in Soi 6 are blowjob bars, well, except maybe Jack Tar Bar, but who knows what one of those grizzly old fuckers sitting outside will do for a few baht.
The best of the bunch I would say is My Friend You Bar, plenty of ladies with differing styles and techniques. A good age range and some definite cuties. Buying them a Lady drink proves a successful motivational method. Standard Price 250b to the bar, 500b tip for the employee.
New age
– Now this is the cheapest of the lot, perhaps because it dispenses with the luxury's of the other establishments. It's straight down to the nitty gritty service.
If this is your thing you need to get down to Soi LK Metro off Soi Diana Inn and into
Lolita's
. For the princely sum of 600b you can be taken upstairs for a medical style blow job in what looks like a Dentists chair. I was half expecting there to be stirrups to put my legs up for a full proctology. It proves a strange experience, the girls are not the best lookers, but excellent workers. The Atmosphere/comfort of the room itself is what puts me off future visits.
Ladyboy
– If it's your thing, Ladyboy bars are by default Blowjob bars. In fact you could probably get a blowjob off a Ladyboy sitting in Pizzahut after 1am. No pizza though.
Meister feels the myth that Ladyboys give better head than girls needs to be dispelled, its actually the art of chuck wow they have the upper hand in.